If you are interested in applying for a self-employment visa Spain, there are certain requirements that you must meet. According to the EU immigration portal, non-EU citizens who wish to work as self-employed workers in Spain can find information. Among them, are the conditions that must be met and the procedures that must be followed. Additionally, the rights that they can enjoy during their stay.
In this article, we will provide you with detailed information on how to apply for the Spain self-employment visa. In principle, we will explain the requirements to apply for a Spanish freelance visa. These include the documents you will need to present and the fees associated with the application. Additionally, we will provide you with some helpful recommendations to help you succeed in the application process.
Maintaining your Self-employment visa status in Spain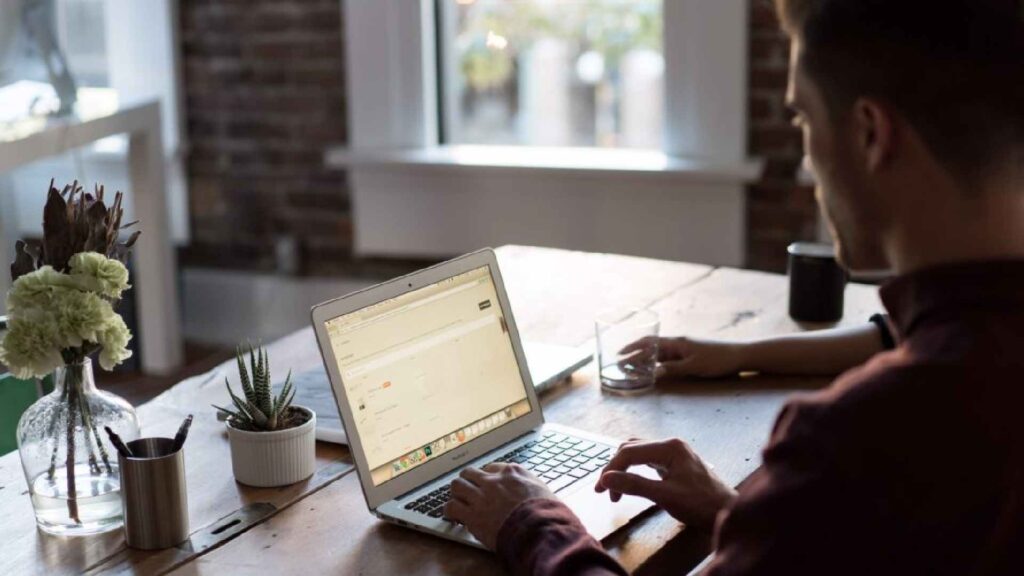 The self-employment work visa Spain is ideal for foreigners who want to work in Spain as self-employed. Additionally, if they wish, they can establish their own company within the country. It is important to note that anyone can set up their business in Spain without any restrictions.
However, it is important that you know the entire procedure to set up a business or obtain your self-employment visa in Spain. Furthermore, the first work visa obtained in Spain has a duration of 1 calendar year. After the first year, you can renew it at your own expense every 2 years.
Compliance with Spanish Immigration Laws
You know that there are benefits for employees in Spain. However, we should know that the reforms also help foreign self-employed workers. Previously, applying for a self-employment permit was very tedious. For this reason, the government has relaxed some requirements to encourage more people to come to Spain.
There is now more flexibility when considering self-employment roles that relate to digital work. Furthermore, it is becoming much more relevant than ever.
In this way, foreign employees do not have to formally request a permit change. All this is if the employee wants to go from employed work to self-employed work. This also allows employees who want to transition to regular employment from self-employment without much hassle.
Initial application and documentation
If you want to obtain a self-employed work visa you will first need to obtain an initial residence permit. Additionally, you must obtain a work permit for self-employment in Spain. For this reason, you must follow the procedure in two stages.
Documents for obtaining an initial self-employment and residence permit:
The application form for initial authorization for self-employment and residence. If the person making the request is a minor, his or her parents are the ones who will sign the application.
Photocopy of the pages of a current and valid passport or travel document.
Permits and activity licenses.
Original and copy of documents that prove all the legal training that is required. If you are a foreigner, they must be legalized or apostilled and if necessary, they must have an official translation into Spanish.
The plan of the establishment or activity.
The economic means.
Pay the corresponding fees.
Documents for self-employment visa:
A national visa form and if the applicant is a minor, one of his or her parents must sign the application.
A recent passport-size photo, in color, from the front, and on a light background. Additionally, you should not have reflective or dark glasses or any clothing that hides the oval of your face.
Current and valid passport.
A certificate verifying the applicant's criminal record.
The original and a copy of the medical certificate. In this way, the applicant must prove that the applicant does not suffer from a disease that causes serious repercussions on public health.
If the person applying for the visa is a minor, they must present originals and copies of their parent's passport or identification document. In addition, you must present the document proving the relationship.
Pay the visa fee.
Managing finances to fulfill visa requirements
To meet the requirements of a self-employment visa Spain, it is important that you manage your finances ideally. Below, you will see a general guide on how to manage your finances to meet the requirements of self-employment Spain.
Maintain accurate financial records: It is important to keep accurate and up-to-date records of all your expenses and income. This will help you calculate your taxes. In addition, you will be able to demonstrate that you meet the financial requirements to enjoy self-employment opportunities in Spain.
Separate your business and personal finances: People have to separate their business and personal finances. One recommendation is to create a separate bank account for your business. This way, you avoid mixing your expenses with your business expenses.
Calculate your taxes: Despite being self-employed in Spain, you have to comply with some labor laws. Among them is the payment of taxes on your income. It is essential that you calculate how much you must pay and that you do it in the corresponding time. This way, you avoid fines and sanctions.
Seek financial advice: If you are not sure how to manage your finances or how to calculate your taxes, it is recommended that you look for an advisor. Their job will be to guide you on how to use your income to cover all the expenses to obtain the Spain self-employment visa. In addition, they will help you calculate the taxes you have to pay.
On the other hand, these advisors can guide you on how employment law applies to remote employees. This is an essential requirement if you want to work as a freelancer in Spain.
Types of self-employment visas in Spain
Currently, in Spain, there are different types of visas for self-employed workers. According to the entrepreneur law, there are four visas that you can apply for when you are already in the country. Below you will see a brief description of each of them.
European Blue Card: The authorities created this visa so that highly qualified workers can work in the country.
Entrepreneur visa: People who want to start their own company, on their own, have to apply for this visa.
Self-employment visa Spain: Foreigners who want to live in Spain and work on their own as a freelancer must apply for this visa.
Golden visa: The Golden Visa for Spain is a residence visa that is granted to people outside the EU who intend to make a significant investment in the Spanish economy.
Freelance work authorization
A freelance visa is a residence authorization, which lasts one year. This visa allows you to work as a freelancer providing services as an independent professional in Spain. It is important to note that the self-employed permit is the official name of this residence.
In order to apply for this type of self-employment visa Spain, you must meet the following eligibility requirements.
Be a citizen of a country that is not part of the EU.
The applicant for a freelance work authorization must be over 18 years of age.
Not have a criminal record. Criminal records are retrieved from your country of residence, where you resided for the previous five years.
Have an ideal strategy and correct qualifications to carry out a company.
Not have a history of an irregular immigration situation in Spain.
Below, you will see a step-by-step guide to obtaining this type of self-employment visa Spain:
First step: Request an appointment at the Spanish embassy in your country of origin. It is important to investigate all the procedures needed to make the request.
Second step: Gather all the necessary documentation according to the investigation. Remember that all documents must be in Spanish and notarized.
Third step: It is time for the appointment, when this day arrives, you just have to go to the embassy. You have to send all the essential documentation. For instance, the visa application form.
Fourth step: At the end of the appointment you have to wait for the response from the embassy. There is a possibility that you will be required to submit additional documentation.
Fifth step: If the embassy approves your application, they will contact you to collect your passport and visa for Spain. With this, you will be ready to live and work in Spain.
Investor visa for self-employed individuals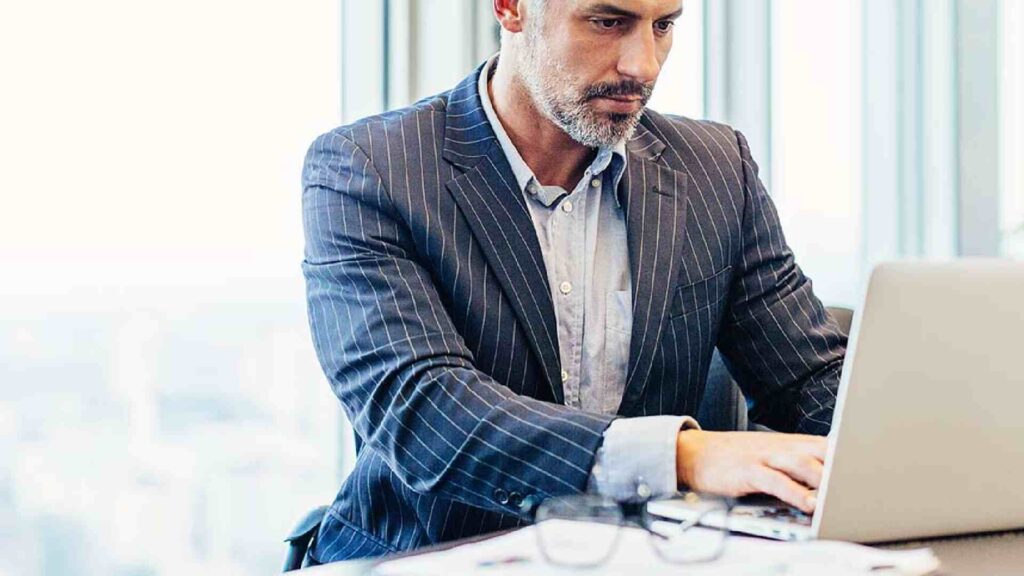 The investor visa for Spain is a residency granted to a non-EU national who wants to make a significant investment in the Spanish economy. This visa offers the holder and their family members residence in Spain.
In most cases, Spain investor visas are issued to someone purchasing real estate. However, entrepreneurs who invest in a Spanish company can also opt for this visa. This is why this visa is called the investor visa in Spain. Another name you can find it with is Golden Visa Spain.
If you receive the Golden Visa at the Embassy, ​​it will be valid for one year. During the course of this year, you will have to enter Spain and exchange your visa for a residence permit.
One of the advantages of the residence permit can be renewed indefinitely, without stay requirements. Of course, you have to maintain the value of your investment. It is important that you know that you have to travel to Spain every time you need to renew your residence permit.
On the other hand, if you intend to live in Spain, you can apply for permanent residence. To do this, you must have more than five years of continuous residence. That is at least six months a year.
This is a visa that provides a lot of benefits for the beneficiaries. The first is that, as Spanish residents, they can travel without a visa to all countries in the Schengen zone. This is for a period of between three and six months, like family members. Additionally, you can live and work legally in Spain. Finally, another attractive advantage is that you can settle down with your relatives.
Eligible investment categories
To qualify for a Spanish investor visa, you must make one of the following investments:
Buy real estate in Spain for a minimum value of €500,000. The property can be in two forms in several units or a single one, but the total value must be a minimum of €500,000.
Invest in Spain's public debt of at least €2,000,000.
Buy shares of a company or deposit in a Spanish bank of at least €1,000,000.
Finally, you can invest in a new business that provides employment opportunities. Especially, those that contribute to scientific or technological innovation. The other option is that the investment has a relevant socioeconomic impact in the area where the business will be developed.
In addition to these investment requirements, you must also meet the following criteria.
You cannot have a criminal record.
You cannot have a history of being denied a Schengen visa.
The applicant for an investor visa must be over 18 years of age.
You must have medical insurance in Spain.
You may notice that the investment is extremely substantial and risky. This is why most potential applicants consult with professionals in the field of investment immigration. They will be in charge of determining eligibility.